---
Navigation
---
Find Us on
Twitter and FaceBook
---
Welcome to The Hillsborough County
Republican Committee Website
---





HCRC MONTHLY MEETING AUGUST 12, 2017
The Hillsborough County Republican Committee will be having a regular meeting on August 12, 2017 at 9:30 AM (Exec Committee meets at 8:30 AM) at the Bedford Safety Complex-FIRE Department Training Room UPSTAIRS

Guest Speaker National Committeewoman Juliana Bergeron.
Chris Buda, Chairman
Hillsborough County Republican Committee
---





---
HCRC CONSTITUTION DAY PICNIC - SEPTEMBER 16
Saturday, September 16, 2017, 12:00 PM to 2:30 PM
Location Murphy's Taproom & Carriage House
393 NH Route 101, Bedford NH 03110
Enjoy the Company of Fellow Republicans and New Hampshire Legislators and Executive Officeholders, and Meet Candidates for: US House of Representatives in 2018! HILLSBOROUGH COUNTY RC Gun Raffle Drawings will be at 1:30 PM.
Price to attend the Flag Day Picnic fundraiser is $35.00 ($15.00 for kids 12 and under) and
BRING FOOD FOR THE NH FOOD BANK!
We need: Canned Chicken, Tuna or Salmon, Peanut Butter, Jelly, Mac n Cheese, Canned Soup, Stew or Chili, Pasta, Canned or Dried Beans, Canned Nuts, Rice and Rice Mixes.
TO BUY PICNIC TICKETS ON-LINE, CLICK HERE
TO DOWNLOAD THE PICNIC FLYER WITH A
TICKET ORDER FORM TO MAIL IN, CLICK HERE
TO DOWNLOAD SPONSOR AND PROGRAM
AD INFORMATION, CLICK HERE
---





---
HILLSBOROUGH AGRICULTURAL FAIR SEPTEMBER 7-10, 2017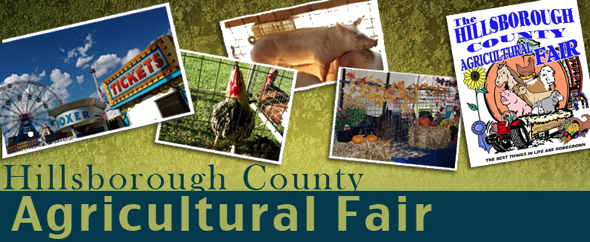 The Hillsborough County Agricultural Fair runs from 9/7/17 to 9/10/17.
As in the past, we need 2 or 3 persons for booth duty for each of the following shifts:
Thursday 9/7/17
Booth Setup 4:00 PM to 7:00 PM
Friday 9/8/17
Noon to 3:00 PM, 3:00 PM to 6:00 PM, 6:00 PM to 9:00 PM
Saturday 9/9/17
9:00 AM to Noon, 3:00 to 6:00 PM, Noon to 3:00 PM, 6:00 to 9:00 PM
Sunday 9/10/17
9:00 AM to Noon, 3:00 to 6:00 PM, Noon to 3:00 PM, 6:00 to 7:00 PM (Booth take down)
Please sign up for booth duty by selecting your shifts on Survey Monkey. SIGN UP
---





---
HILLSBOROUGH COUNTY RC 2017 GUN RAFFLE
WIN A GUN FOR ONLY $20.00!
EACH TICKET IS INCLUDED IN THE DRAWING FOR EVERY PRIZE.
MAXIMUM OF 1,000 TICKETS WILL BE SOLD!
CURRENT LIST OF GUNS AND OTHER PRIZES TO BE RAFFLED
Century Arms AK-47 (Milford Firearms)
Ruger LC 380 (John & Laura Spottiswood)
Ruger SR1911 (Sturm, Ruger & Co.)
Ruger Super Redhawk 44 (Sturm, Ruger & Co.)
Ruger AR556 (Sturm, Ruger & Co.)
Smith & Wesson SW22 Victory (Hammer Firearms)
Walther CCP 9mm (Morse Sporting Goods)
Glock 42 (Stateline Guns & Ammo)
(Defensive Strategies, LLC) $100.00 Class Vouchers (2)
One Day Training Course (Sig Sauer)
One Day Training Course (Hammer Firearms)
New Shooter Class (Women's Defense League)
RAFFLE SUMMARY
Donated guns and other gun-related prizes will be raffled to raise funds for Hillsborough County Republican Committee (HCRC) and Republican candidates. You must be 21 years old to purchase! Tickets purchased on-line will be emailed to you.

Names of ticket purchasers and winners will be kept private.

Drawings will be at the HCRC Constitution Day Picnic September 16, 2017. You don't have to be present at the drawing to win. The raffle ticket does not include admission to the Picnic.

One drawing will be done for each of the donated guns and other prizes. The winner of each gun will win that specific gun, or, if unavailable, an equivalent model.

HCRC will do all drawings and notify the winner and the business donating the gun or other prize for each drawing. Winners bring their ticket to the donor to take possession.

All transfers between winners, donors, and licensed firearm dealers will be in accordance with Federal and state law and ATF regulations. Winners are responsible for any transfer fees or delivery to another FFL. Winners who don't qualify to take ownership of their gun will forfeit their ticket and winnings. In case of any conflict, the raffle rules at the link below will apply.
YOU CAN BUY TICKETS ON-LINE OR BY MAILING YOUR ORDER FORM! RAFFLE FLYER WITH RAFFLE RULES AND ORDER FORM, click HERE.
BUY RAFFLE TICKETS ON-LINE, click HERE.
---
Note: No recording, videotaping or live broadcast of, or from, any Hillsborough County Republican Committee meeting or event will be permitted unless previously approved by the Chairman.
---
HCRC NEEDS WRITERS
Here is an opportunity to publish your thoughts and opinions on current local, state and federal issues. If you would like to become a writer for HCRC's political blog, please let your Chairman know and we will set you up with a log in.





Top




---
Outside Links
---


[TBD for 2017-2018]
---
The County
---