---
Navigation
---
Find Us on
Twitter and FaceBook
---
Welcome to The Hillsborough County
Republican Committee Website
---





PROTECT THE SECOND AMENDMENT GUN RAFFLE
The Gun Raffle drawing will be at 7:00 PM on
Saturday 8/27/16 at the Constitution Day Picnic.
Paper raffle tickets that have been sold need to be returned to be entered into the drawing.
Bring your sold tickets to:
1. Ray Chadwick's house (101 Powder Hill Road, Bedford, NH) by 12:00 Noon Saturday 8/27/16. Contact Ray by phone or text (603-566-9129) or email (rfchadwick@juno.com) to arrange a time.
2. The Crowne Plaza Nashua (2 Somerset Pkwy, Nashua, NH) between 6:00 and 8:00 PM Friday 8/26/16. Give the tickets and proceeds to me or Ray Chadwick at the Nashua Committee Steak Out event.
3. Erik Spitzbarth by Saturday morning 8/27/16 so he can bring them to the Picnic. Contact Erik by phone or text (603-759-8534) or email (espitzbarth@yahoo.com) to arrange a time and place.
4. John Spottiswood by Saturday morning 8/27/16 so he can bring them to the Picnic. Contact John by phone or text (603-401-3596) or email (jssilver099@gmail.com) to arrange a time and place.
5. The Picnic at 99 Badger Farm Road, Wilton, NH at 5:00 PM Saturday 8/27/16.
Raffle tickets will still be available on-line (see below) until Noon on Saturday 8/27/16.
WIN A GUN FOR ONLY $20.00!
EACH TICKET IS INCLUDED IN THE DRAWING FOR EVERY GUN
MAXIMUM OF 1,000 TICKETS WILL BE SOLD!
CURRENT LIST OF GUNS TO BE RAFFLED
ATI Omni Hybrid AR-15 - Milford Firearms, Milford NH
Ruger SR22 - Stateline Guns, Ammo & Archery, Plaistow NH
Glock 43 - Hammer Firearms Unlimited, Pelham NH
Sig Sauer P320 9mm - Sig Sauer, Epping NH
Chiappa Little Badger .22 - Gunrunners 101, Amherst NH
Ruger SR-556 - Sturm, Ruger & Co., Newport NH
Ruger Super Redhawk 44 Mag - Sturm, Ruger & Co., Newport NH
Ruger LC9s - Morse Sporting Goods, Hillsboro NH
RAFFLE SUMMARY
Donated guns will be raffled to raise funds for Hillsborough County Republican Committee (HCRC) and Republican candidates. You must be 21 years old to purchase! Tickets purchased on-line will be emailed to you. Names of ticket purchasers and winners will be kept private.

Drawings will be at the HCRC Constitution Day Picnic August 27, 2016. You don't have to be present at the drawing to win. The raffle ticket does not include admission to the Picnic.

One drawing will be done for each of the donated guns. The winner will win that specific gun, or, if unavailable, an equivalent model.

HCRC will do all drawings and notify the winner and the business donating the gun for each drawing. Winners bring their ticket to the donor of the gun to take possession.

All transfers between winners, donors, and licensed firearm dealers will be in accordance with Federal and state law and ATF regulations. Winners are responsible for any transfer fees or delivery to another FFL. Winners who don't qualify to take ownership of their gun will forfeit their ticket and winnings. In case of any conflict, the raffle rules at the link below will apply.
YOU CAN BUY TICKETS ON-LINE OR BY MAILING YOUR ORDER FORM!
RAFFLE FLYER WITH RAFFLE RULES AND ORDER FORM CLICK HERE
BUY RAFFLE TICKETS ON-LINE
---
CONSTITUTION DAY PICNIC
Join us at our CONSTITUTION DAY PICNIC on Saturday, August 27, 2016, 5:00 PM to 7:30 PM, at 99 Badger Farm Road, Wilton, NH 03086, the home of Frank & Kathleen Edelblut, for the third straight year!
This event does NOT constitute HCRC endorsement of Frank Edelblut for elected office.
Meet Candidates for: US Senate and House of Representatives, New Hampshire Governor, Executive Council, Senate and House of Representatives & Hillsborough County Offices!
PROTECT THE SECOND AMENDMENT Gun Raffle Drawings will be at 7:00 PM.
Price to attend the Flag Day Picnic fundraiser is $30.00 ($15.00 for kids 12 and under) and includes BBQ & hot dogs, with all the fixin's, salad, soft drinks and dessert.
CATERED BY
BRING FOOD FOR THE NH FOOD BANK!
We need: Canned Chicken, Tuna or Salmon, Peanut Butter, Jelly, Mac n Cheese, Canned Soup, Stew or Chili, Pasta, Canned or Dried Beans, Canned Nuts, Rice and Rice Mixes.
YOU CAN BUY TICKETS ON-LINE, BY MAILING
YOUR ORDER, OR AT THE DOOR!
BUY PICNIC TICKETS ON-LINE
TO DOWNLOAD THE PICNIC FLYER WITH A
TICKET ORDER FORM TO MAIL IN CLICK HERE
TO DOWNLOAD SPONSOR AND PROGRAM
AD INFORMATION CLICK HERE
---
HCRC at the COUNTY FAIR - SEPTEMBER 8 - 11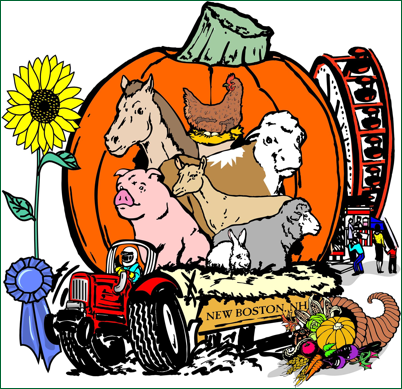 HCRC is now looking for volunteers to man our table at the Hillsborough County Agricultural Fair on September 8 and 9.
Fairgrounds are located via Route 13 (15 Hilldale Lane), New Boston, NH. Phone (603) 487-3837 (available during fair only)
Choose from these times September 8th - 11th...

Thursday Set-up: 5:00 pm - 8:00 pm
Friday: 12:00 (noon) - 9:00 pm
Saturday: 9:00 am - 9:00 pm
Sunday: 9:00 am - 8:00pm
CLICK HERE to sign up to volunteer for Booth Duty
Note: No recording, videotaping or live broadcast of, or from, any Hillsborough County Republican Committee meeting or event will be permitted unless previously approved by the Chairman.
---
HCRC NEEDS WRITERS
Here is an opportunity to publish your thoughts and opinions on current local, state and federal issues. If you would like to become a writer for HCRC's political blog, please let your Chairman know and we will set you up with a log in.





Top




---
Outside Links
---
---
The County
---